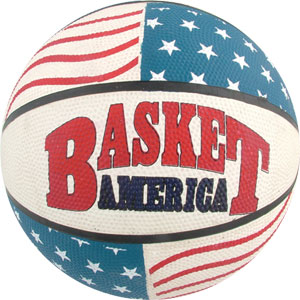 Hatering: USA beats Turkey 81-64
Don't get me wrong, I love my country…is what we're all conditioned to say. Claiming to hate your country is like claiming to hate Kevin Durant–a deviant thought, best to be kept secret until that transcendent moment when President Durant bans weekends by fiat. As a self-interested, yet self-pitying American, I want the best for America. But what's best for America is so far from Istanbul, it might as well be exist in Constantinople.
Sorry, I was too young for the "miracle" of America fake-liking hockey. Sorry, I came of age in a time of job-deficient oligarchy, of 24-hour news squawking, of an American malaise so bad, it's good we're too dumb to comprehend the enormity. My future's bleak, half my half-jaded friends twist in unemployment's frigid wind–and I'm supposed to cheer our boys against Angola? Sure, why not? Bring on the distraction, hand over the Double-Down-scented-snuggie, let's do this!
(Perusing roster, slumping shoulders, frowning, contemplating a sneering fart)
This distraction isn't even distracting–it's demeaning. If America had sent the real Olympic squad, I could cheer the representatives. But America sent its B team.That 2008 incarnation was our basketball pride, the 2010 version is some moonshine Coach K cooked up in his tub. Congrats to Mike for nailing the recipe but…
I now doubt FIBA's import, and basketball's export potential. If Team USA could do it with one hand tied behind the Atlantic, then our victory reflects poorly on the spoils. Perhaps Kevin Durant's superhuman grace in these Worlds was half-mirage in this, the FIBA desert of mediocrity–though at least the earth is now safe from LeBron being so very very mean.
Durant-included, the tourney had moments. Brazil-Argentina thrilled us, Serbia-Spain added yet more heartbreak to Rubio's Kahn-crippled career. Overall, basketball is good, and more basketball is more betterer. But America's haphazard dominance of what should be the new World Cup hurts. It stings because I loved basketball more than I ever loved my country, so much so that I have an irrational stake in its growth overseas.
The sport has provided the inspiration I often find lacking in a post-industrial, nearly post middle class America. The game is the template for memories so powerful, they act as miniature time capsules. I will always remember Baron Davis's dunk on Kirilenko. The throes of Alzheimer's couldn't rip that away. To my being, it's as sturdy a time machine to Berkeley, CA: 2007 as Doc Brown could conjure. There was something in the individualism of that moment–how it punctuated Baron's circus shot crescendo–that you will never find in another sport. Basketball has a wonderful, nearly life-affirming joy. I want the world to have that, and if our backups keep schooling them, I'll know the world lacks it.
Twitter: @SherwoodStrauss